Legendary Birds Raid Guide
Download full size infograph here.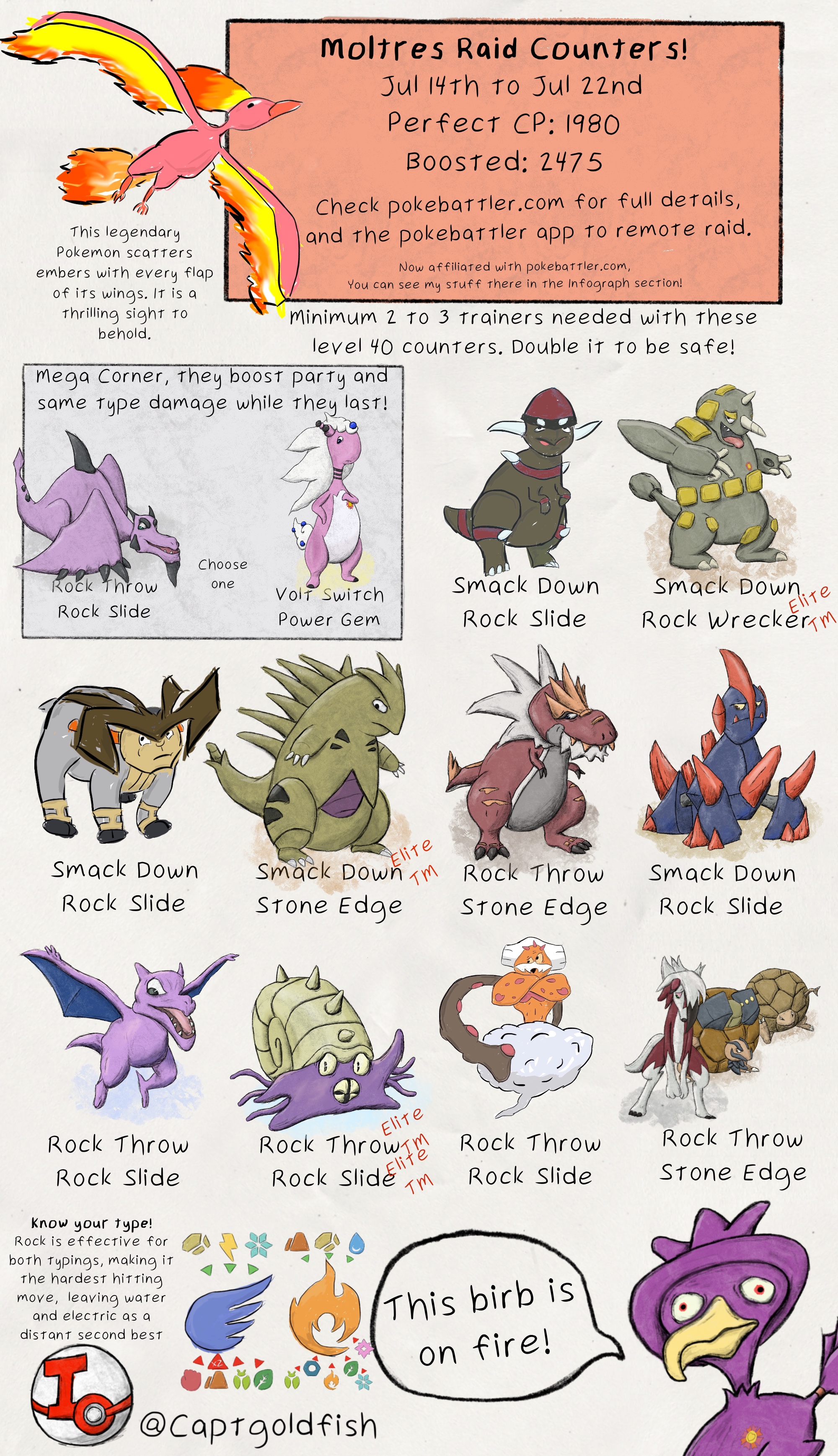 Moltres is back, a chance to get another firebird! You won't see it used in PvP, but it's one of the top flying attackers in PvE, though you need Sky attack, and that's gonna cost you an Elite TM. It still shows up as a decent fire counter in raids, and it's a pretty shiny, so worth grabbing a few.
Beating Moltres gets easier with rocks, it's double weak to rock, so a couple people can take it down with the right counters. Rampardos and Rhyperior lead the charge (again). You can pull out some lesser known rocks and do just as well really, enjoy an easier raid for a week!
Go to the official counters page for a complete list, including shadows and megas to see how your Pokémon perform.
@captgoldfish
Pokemon Go Raid Infographics
High quality counters with hand drawn graphics
---
©2016-2022 Pokebattler.com™. All rights reserved by their respective owners.
Pokebattler™ is not officially affiliated with Pokémon Go and is intended to fall under Fair Use doctrine, similar to any other informational site such as a wiki.
All Pokémon Go trademarks, copyrights etc are held by Niantic, Inc.; Pokémon; and Nintendo / Creatures Inc. / GAME FREAK inc. Pokémon and Pokémon character names are trademarks of Nintendo.