Download full size infograph here.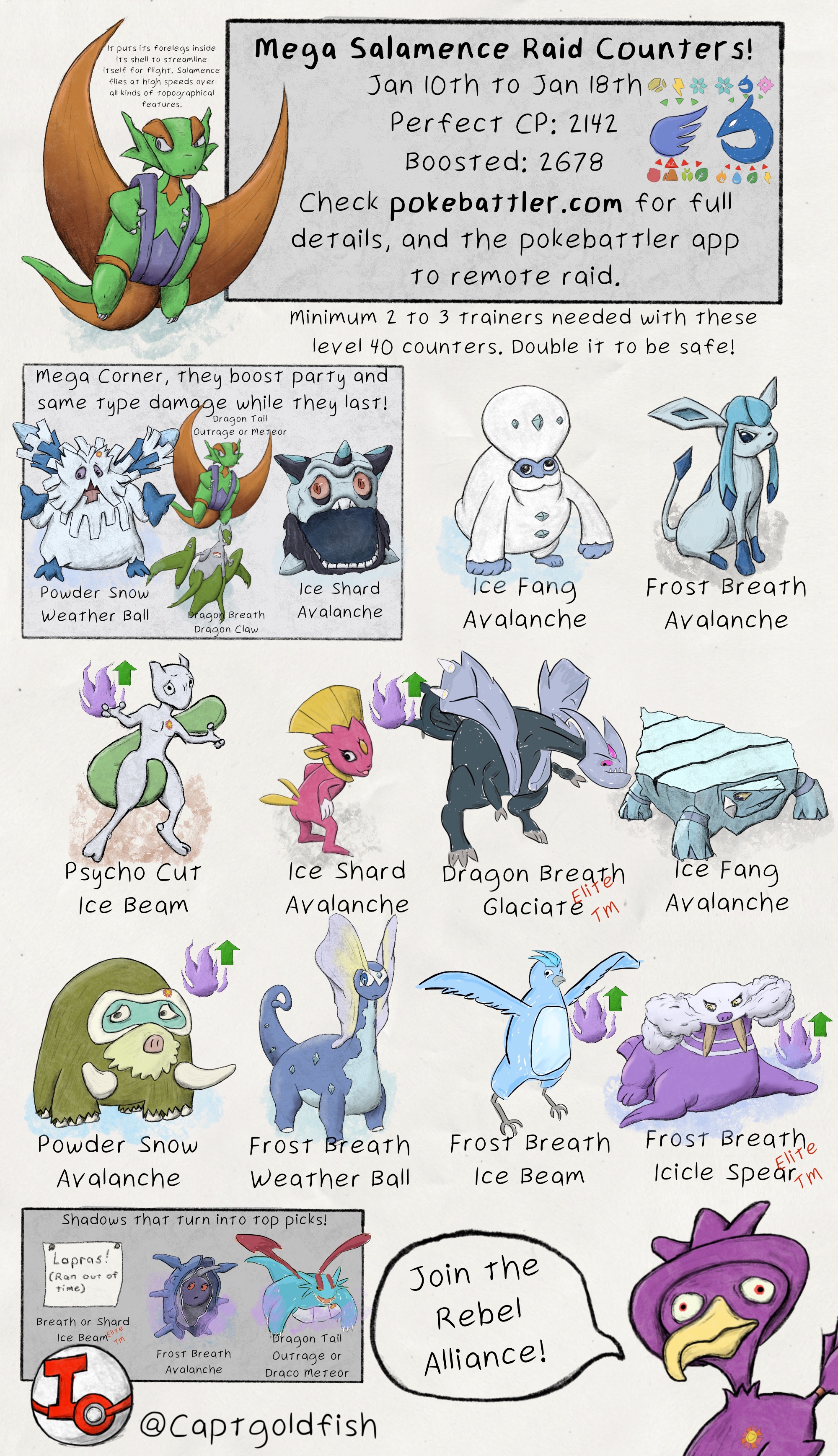 Mega Salamence, kinda king of the current dragon megas? Will be outclassed, but easy to beat, easy to mega! Get yours for a good raid counter, PvP not so much..
As for what to use? Ice is double super effective, so you can search deep into your box for some chilly friends. Mamoswine makes it's popular appearance, always a good fall back.
Go to the official counters page for a complete list including Shadows and Megas to see how your Pokemon perform.
@captgoldfish
Pokemon Go Raid Infographics
High quality counters with hand drawn graphics
---
©2016-2022 Pokebattler.com™. All rights reserved by their respective owners.
Pokebattler™ is not officially affiliated with Pokémon Go and is intended to fall under Fair Use doctrine, similar to any other informational site such as a wiki.
All Pokémon Go trademarks, copyrights etc are held by Niantic, Inc.; Pokémon; and Nintendo / Creatures Inc. / GAME FREAK inc. Pokémon and Pokémon character names are trademarks of Nintendo.