Download full size inforgraph here.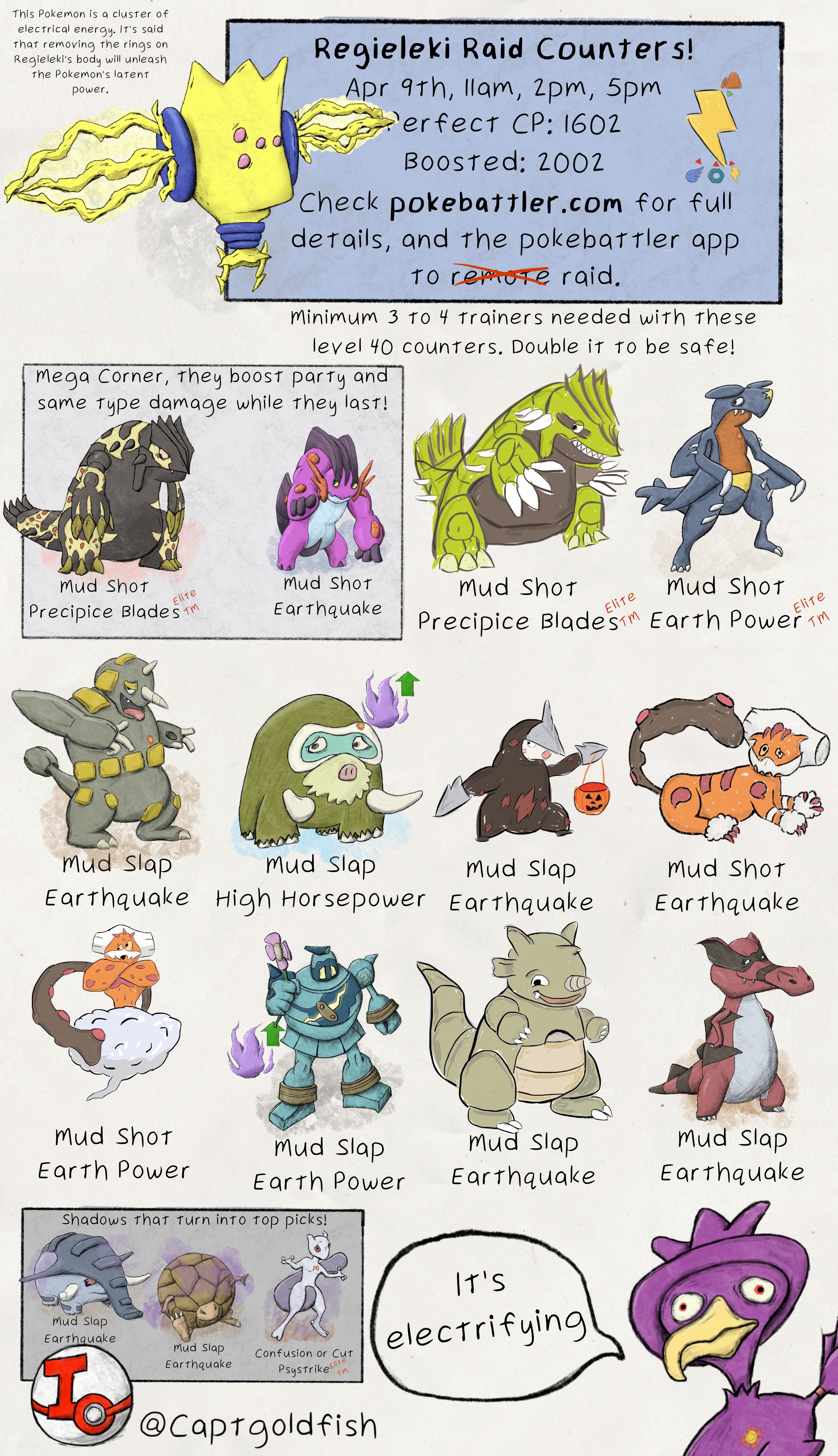 It's another Regi, this one is electric! I don't see much use for it, in PvP or PvE, not much chance to get one, limited window, what's not to love!
All ground, all the time! Ground is the only super effective move here, a non legacy Rhyperior works great here, and the fancy new moved Groudons top the bill.
Go to the official counters page for a complete list, including shadows and megas to see how your Pokémon perform.
@captgoldfish